Music store in Aarhus
---
iMusic - also a physical record store and K-pop store in Aarhus
You may know iMusic only as an online store that sells vinyl, CDs, K-pop, books, movies and merchandise. But since 2018, we have also had a physical record store. It started primarily as a vinyl store at our address in Aarhus C, but has since expanded to sell K-pop, CDs and more.
By 2021, iMusic had grown so large that we no longer had enough space at our premises in Aarhus C. As a result, we moved both the store and the webshop to our current address in the Aarhus suburb, Risskov.
Our current address is:
Sindalsvej 36
DK-8240 Risskov
The K-pop store and the record store has become significantly larger in our new premises. The store area is approximately 3 times as big as in the former store, so there is room for a much wider selection of vinyl, K-pop, CDs and much more.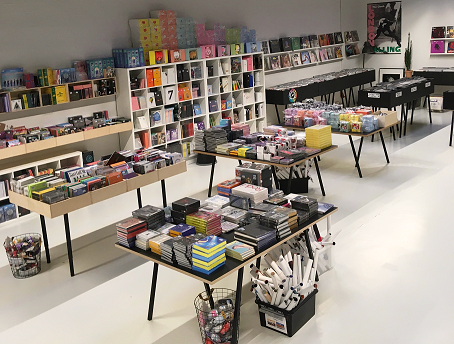 ---
A record store in Aarhus with free parking and public transport that stops right outside
The store is located as an extension of our webshop warehouse in a large building in Risskov. You avoid the hassle of having to check and pay for parking, as we offer free parking at our address for all visitors - right in front of the entrance to the store.
If you do not have the opportunity to come by car, you can also reach our shop by bus (bus 1A), which has a bus stop right outside our building. All you have to do is get off at the bus stop 'Krogagre / Nordlandsvej', enter our premises through the small entrance in the lattice fence facing Nordlandsvej and follow the arrows around to the other side of the building, where the entrance to our vinyl shop is.
PLEASE NOTE IF YOU ARE BY BUS:
Various GPSs will guide you to get off at the bus stop 'Enemærket' and direct you all the way around to Sindalsvej. However, it is much easier to follow the instructions above.
If you are by car you will arrive at our parking lot through Sindalsvej.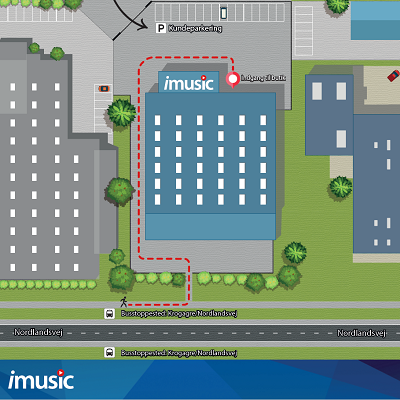 ---
Stop by our music store in Aarhus!
Our store has a huge selection of K-pop at the cheapest prices in Denmark, and our assortment of LPs is just as large, with a wide selection of all genres. So if you want to go shopping for K-pop or viny, stop by iMusic's store in Risskov!
Opening hours:
Monday| 11 am - 5 pm
Tuesday |1 am - 5 pm
Wednesday | 1 am - 5 pm
Thursday | 1 am - 5 pm
Friday | 1 am - 4 pm
Saturday | 1 am - 2 pm
(closed on national holidays as well as June 5, December 24 & December 31)

If you have any questions, you can reach us by telephone Monday - Friday from 11:00 - 16:00 CET (Tel. + 45 8613 7343), and you can always write us at info@imusic.dk.